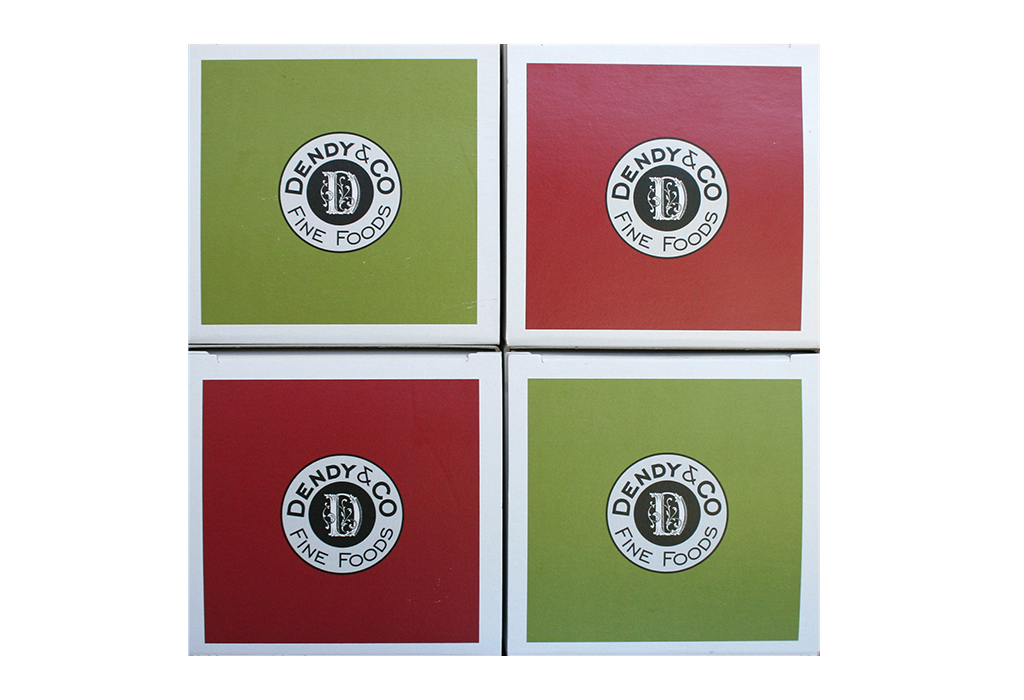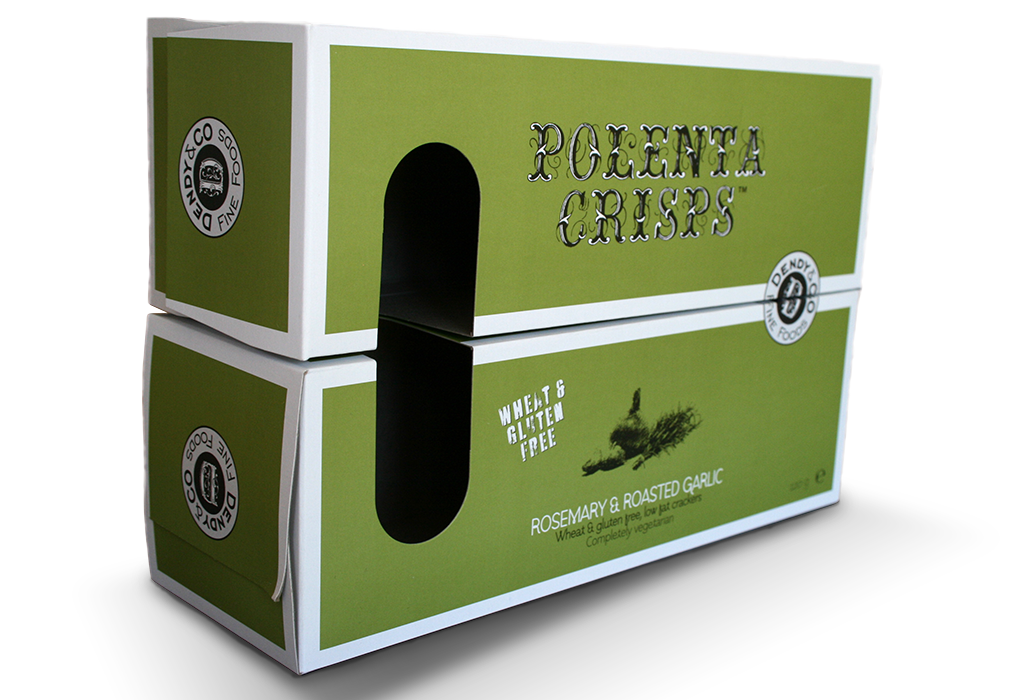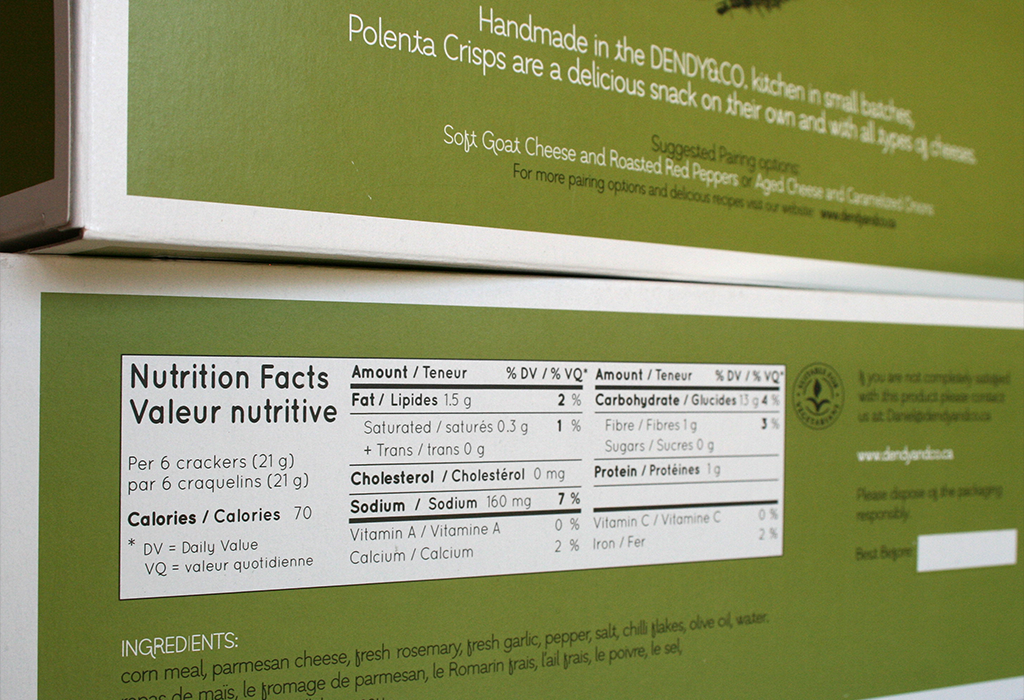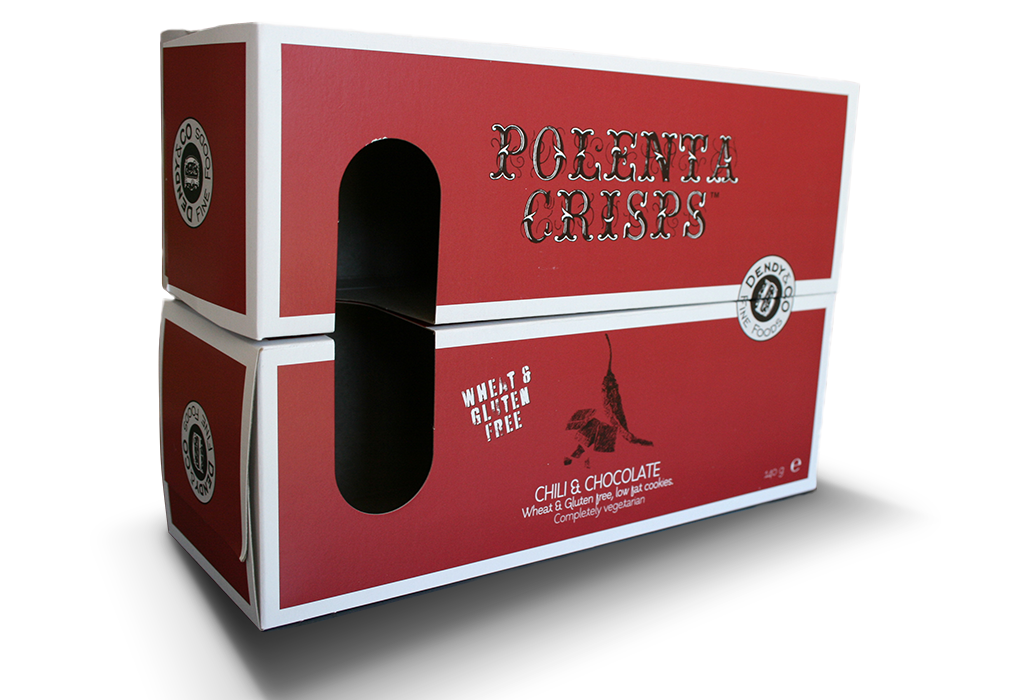 Background
Dan Dendy is a British chef who came to me in 2007 (ish) with an idea he wanted to make into a reality.
Far in-front of the curve, he wanted to make a range of new crisps that would be Vegetarian and vegan, Gluten free and very very tasty.
Starting quite literally from his home kitchen, Dendy & Co Polenta crisps was born.
Dendy & Co: the brand
This was a from scratch brand and packaging creation.
I knew immediately that his market would be independent retailers and that the design and quality of the packaging would be the key to getting it off the shelves and into the baskets. It necessitated a distinctive and original brand design as well as something slightly different with the packaging presentation.
The Result
What started out as a "from the Kitchen" idea, is now sold in 360+ retail outlets across, Canada, the USA and the Middle East.
Dan got married and moved to Canada and so having started the brand, it's taken on its own life now, but I wish him continued success with what I feel is one of my "Babies".
Since Dan moved on with his life I can't give you an update but I do know that this became an extremely successful brand.
From small seeds… etc
Dendy & Co. Polenta Crisps. Brand creation & packaging design
Image gallery & lightbox