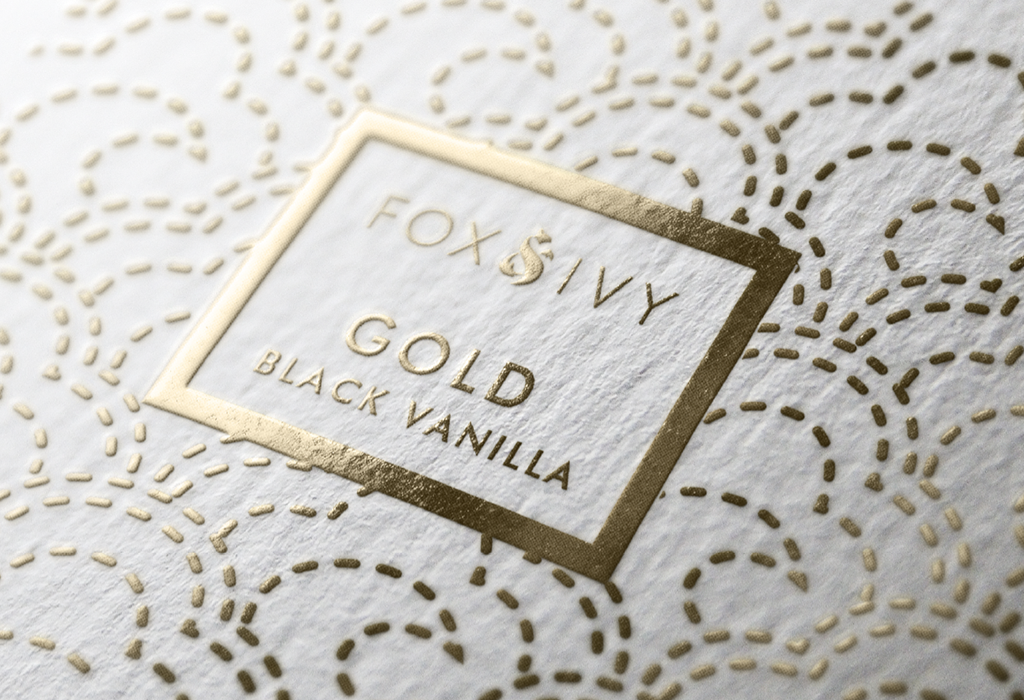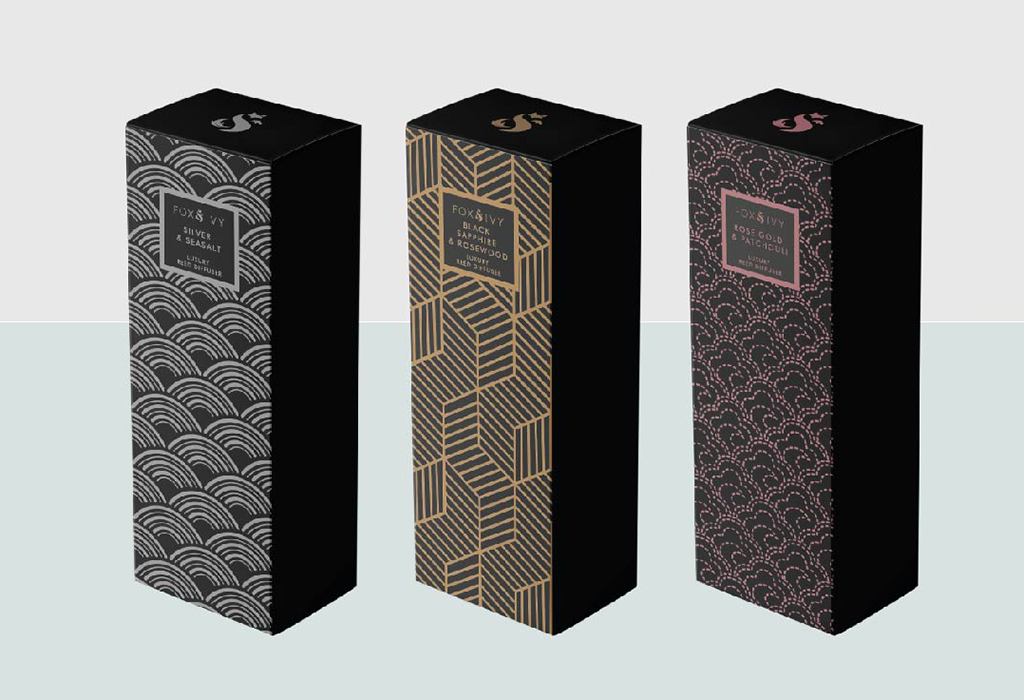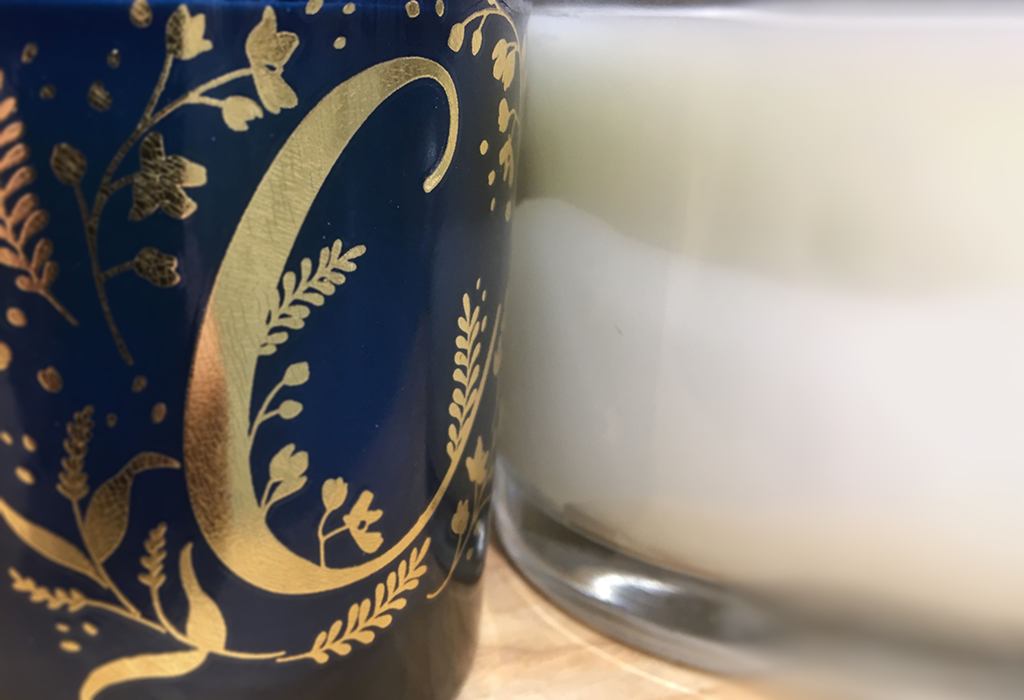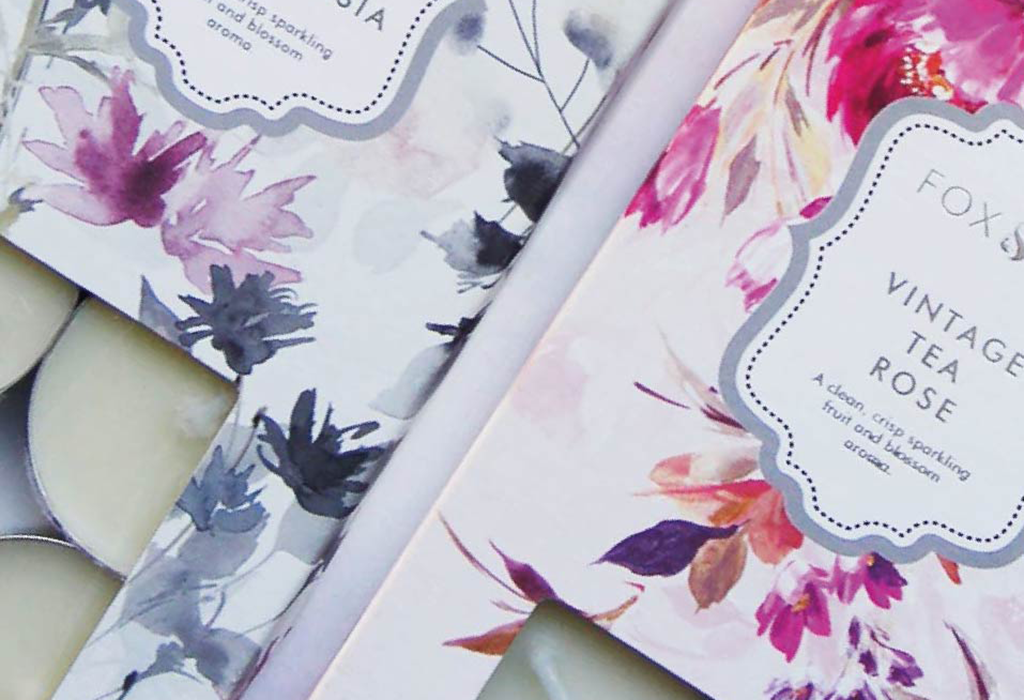 Background
Following the successful design and delivery of a number of seasonal trend ranges to TESCO over the past 6 years, we were then asked a couple of years ago to develop new designs and ranges for FOX & IVY – Tesco's premium range.
Fox & Ivy, being their premium range has both it's own identity as well as higher price points and therefore a far higher quality of both product as well as packaging and presentation.
Together with Brand Commander, for ZSS in China, we've now delivered two ranges to TESCO, with another at sampling stage.
Range development & what we delivered
Range creation for Fox & Ivy included, amongst other things, specifying and sourcing premium glass containers, creation of patterns for both on-body print and foiling for packaging as well as the account management of both the buyers at Tesco and the factory – who was the client Zhongnam South Star (ZSS).
Zhongnam South Star (ZSS) is one of the top 5 Chinese candle and diffuser manufacturers (by US$ turnover), based in Guandong Province.
As you'll see from the attached images, we developed an Autumn/winter range – called Metallics – which used geometric single colour patterns which we supplied; and a Spring/Summer range – called Florals – which relied on watercolour illustrations which were supplied to us by Tesco.
For each range we supplied all artwork and specifications for production in China which included: boxed single candles, votive sets, large and small boxed diffusers, large 3 wick candles and tealight sets. with 4 fragrance variations for each for Metallics, and six of each for Florals.
Fox & Ivy for Tesco.
Autumn Winter & Spring Summer 2018
& Spring Summer 2019.
Image gallery & lightbox