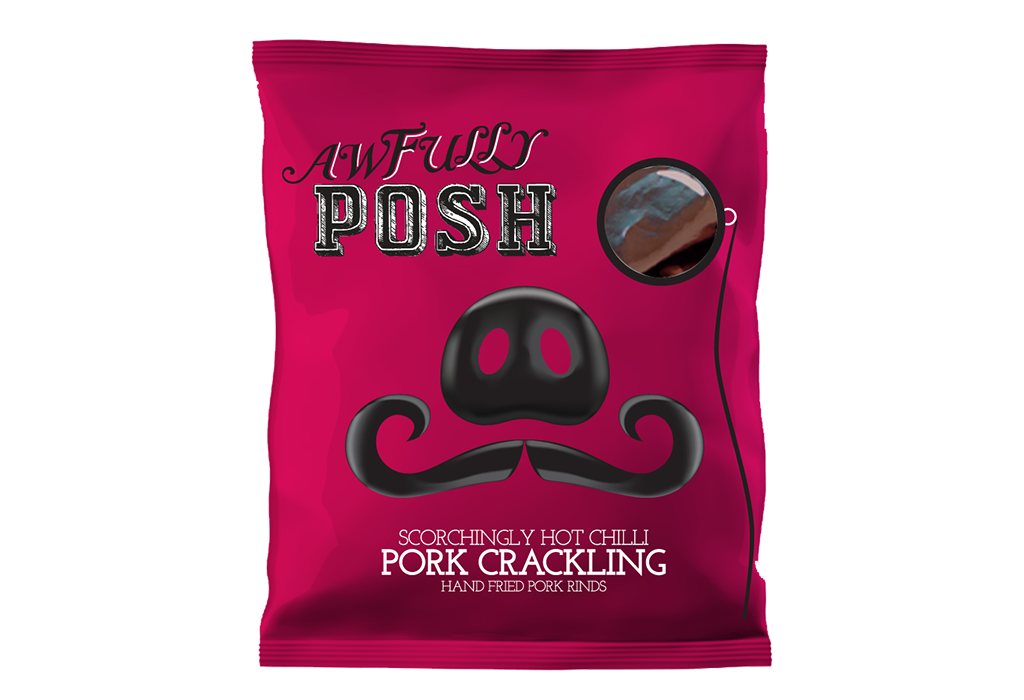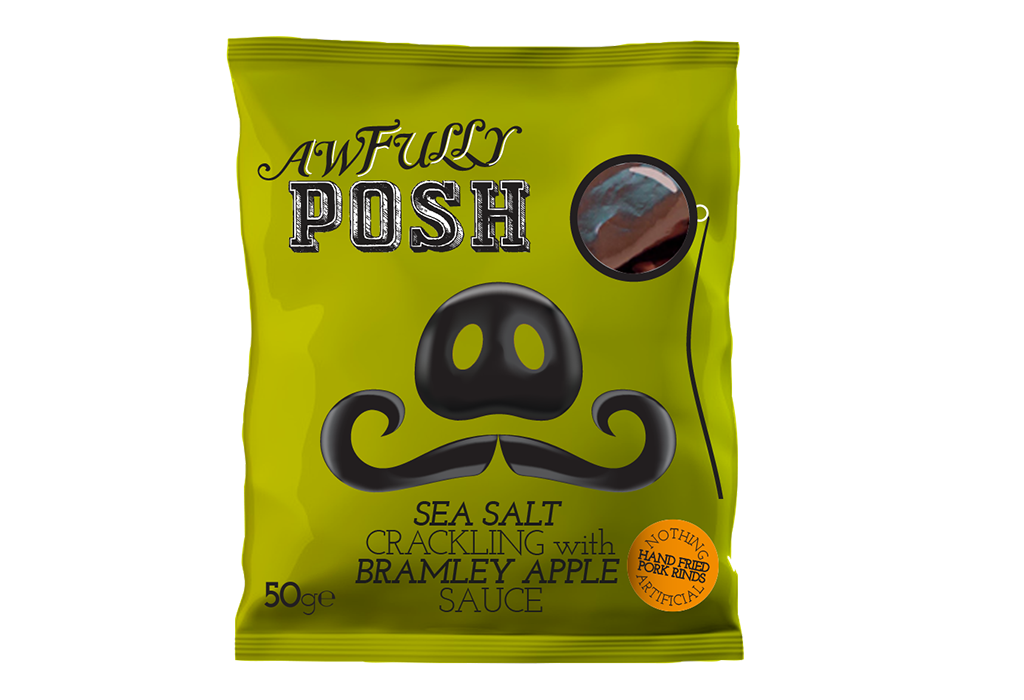 Background
In about 2011 I was commissioned by a then young, very energetic, entrepreneur of the name of Tom Lock, to design a brand and help him create what was to be his first offering into the UK food market. A range of Pork Scratchings to be called "Awfully Posh".
I say the first offering as over the past decade and a bit more we've also delivered a range of Biltong, Olives, Nuts, Zero Carb snacks (see a separate post on those), have designed a crisps range and are currently working on another product option which I can't discuss ATM.
Tom's background is particularly interesting as he started out, if I remember rightly, working for Waitrose, and quickly convinced the buyers there to both let him loose to both create a brand, and then stocked it.
You can look up AP brands, as they are now called, and you will be seeing an "Awfully" lot more of them imminently in stores in 2020.
The Start
The start was the Pork scratchings, but as mentioned, the product portfolio has expanded somewhat.
I'd like to think this is a good example of what my design is about: strong visual direction which stands the test of time. Distinctive in the marketplace as well as having the longevity. 9 years on the shelves – and still going strong.
Available in Waitrose and other food suppliers as well Pubs and online via Amazon.
Awfully Posh.
Image gallery & lightbox