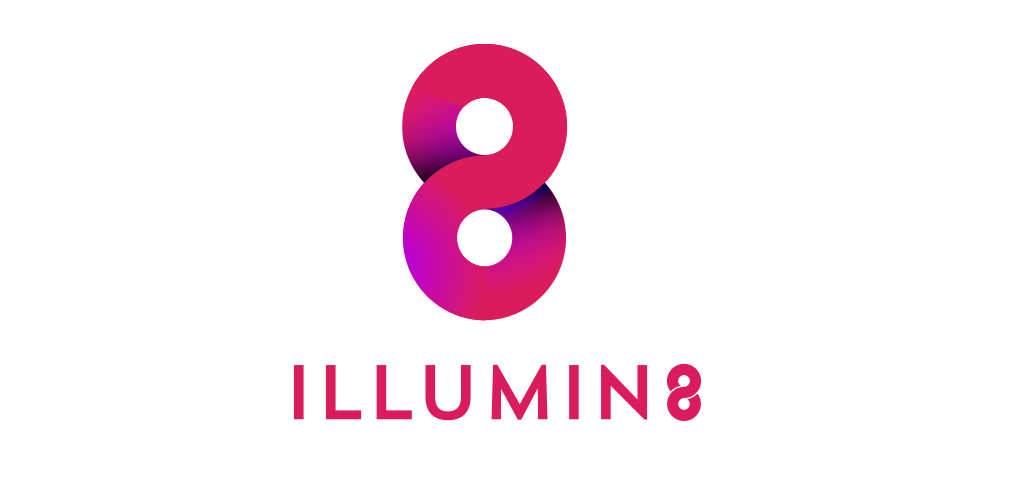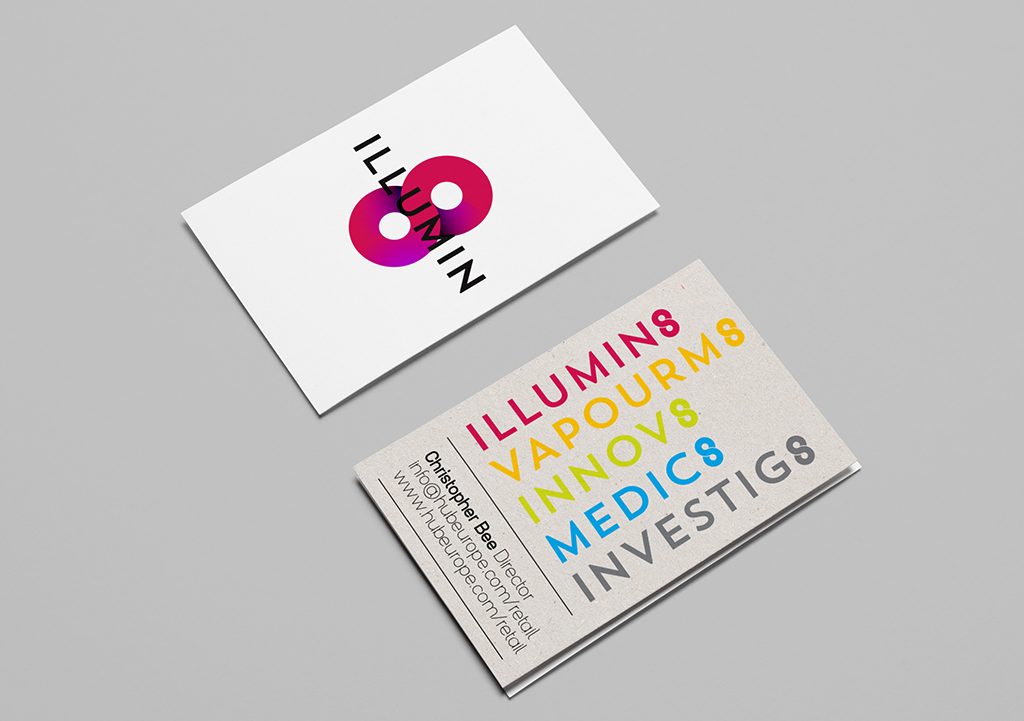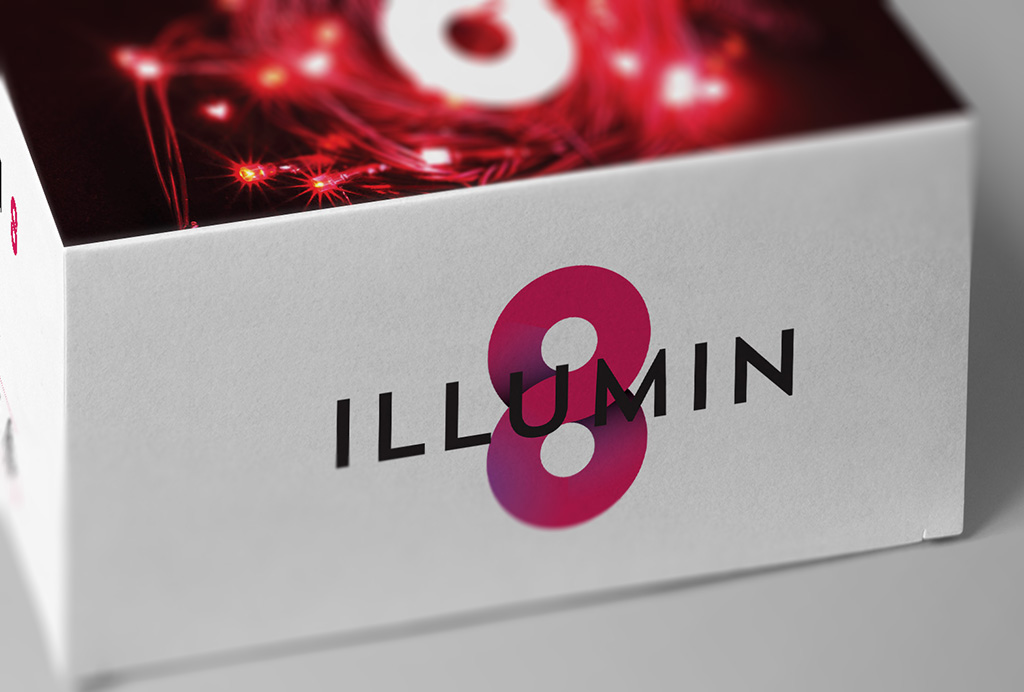 Background
Chris Bee (winner for the 2014 enterprise award) asked me in 2016 to come up with a new brand solution for his multi-faceted retail operation idea.
Initially selling High-quality LED string lights there are a number of further options in the brand, such as, Vaporm8: a vapour cigarette, and many further product lines planned (as you will see from the creative solution). All available through Amazon, or direct through HubEurope_retail.
The branding solution
By necessity, the brief was that the core brand would have a number of sub-brands sitting under the Innov8 headline brand.
I've come across this "issue" many times with companies who've either acquired new companies into their "orbit" or have wanted to diversify into different product or industry areas but have then made individual logos and identities meaning that you end up with a brand with logos all over the place – none of which work with each other. Frankly, it's a not un-familiar issue.
The joy for me from a designer's perspective, was that as I already knew the brand would by necessity consist of about 6 sub-brands, that formed the key to solving the issue.
The brand has been designed to be transportable to all areas of commerce and product area. So the M_ 8 (in text speak) stands at the heart of this project, and therefore the brand.
8 brand.
logo design, brand creation and packaging design.
Image gallery & lightbox