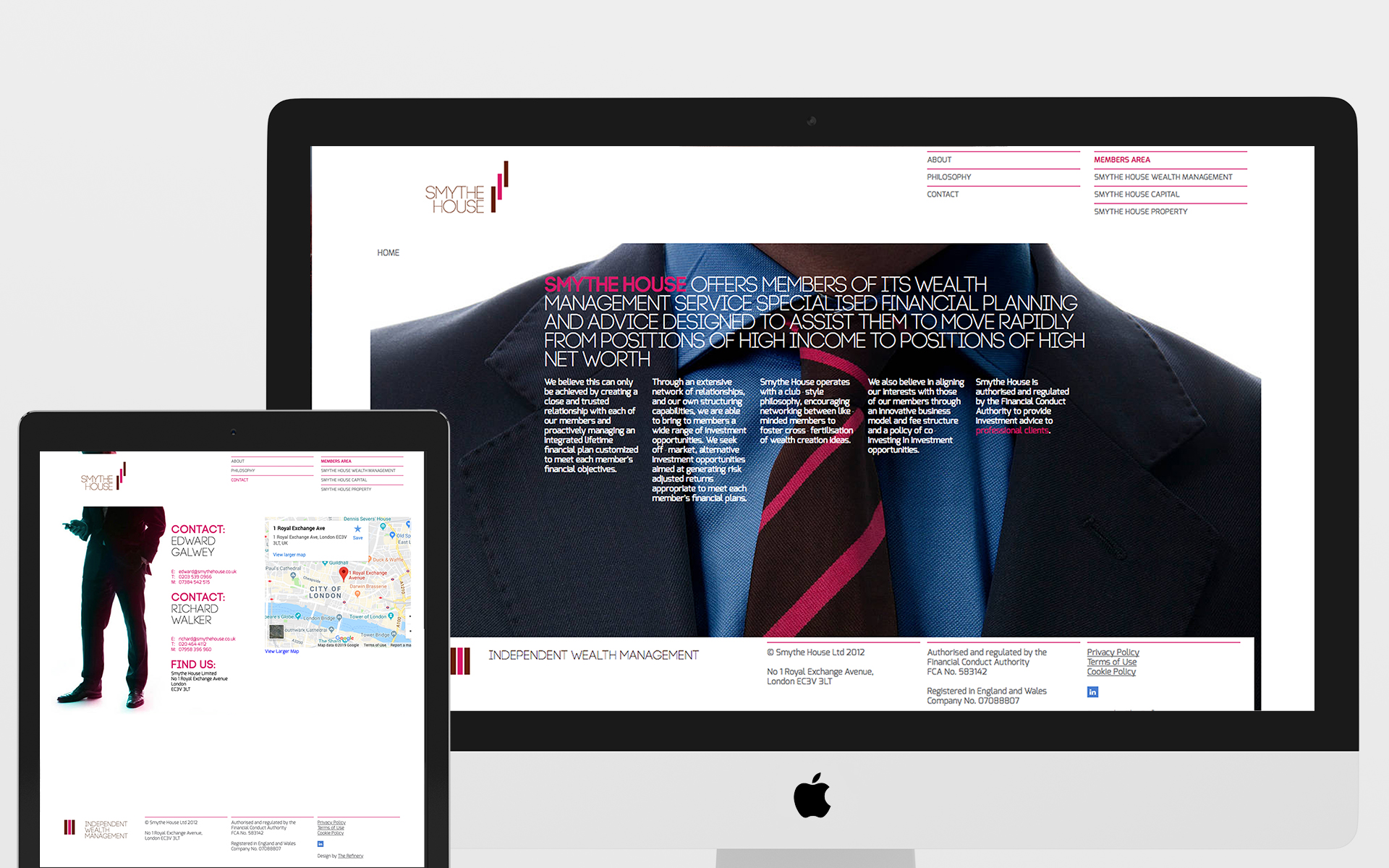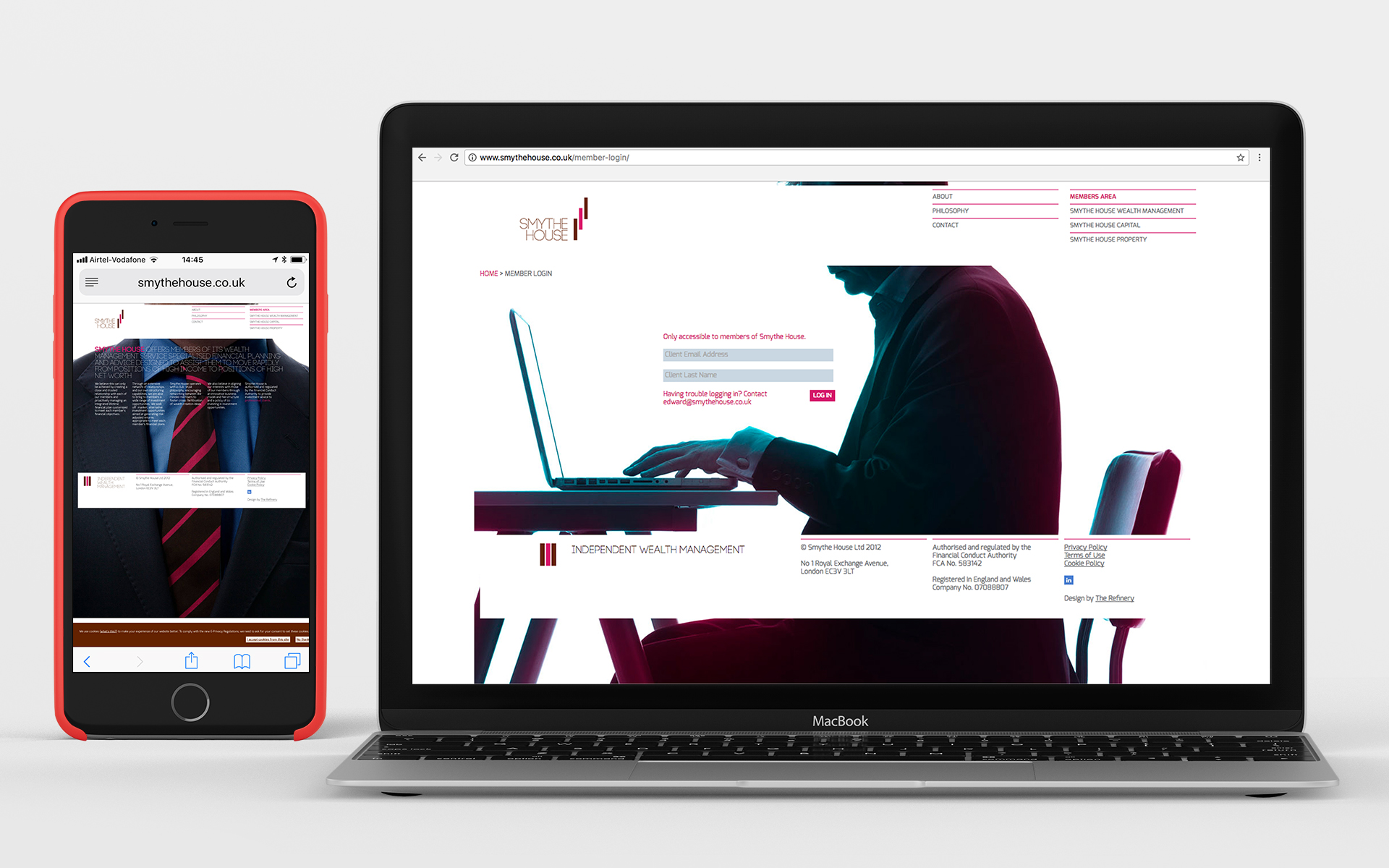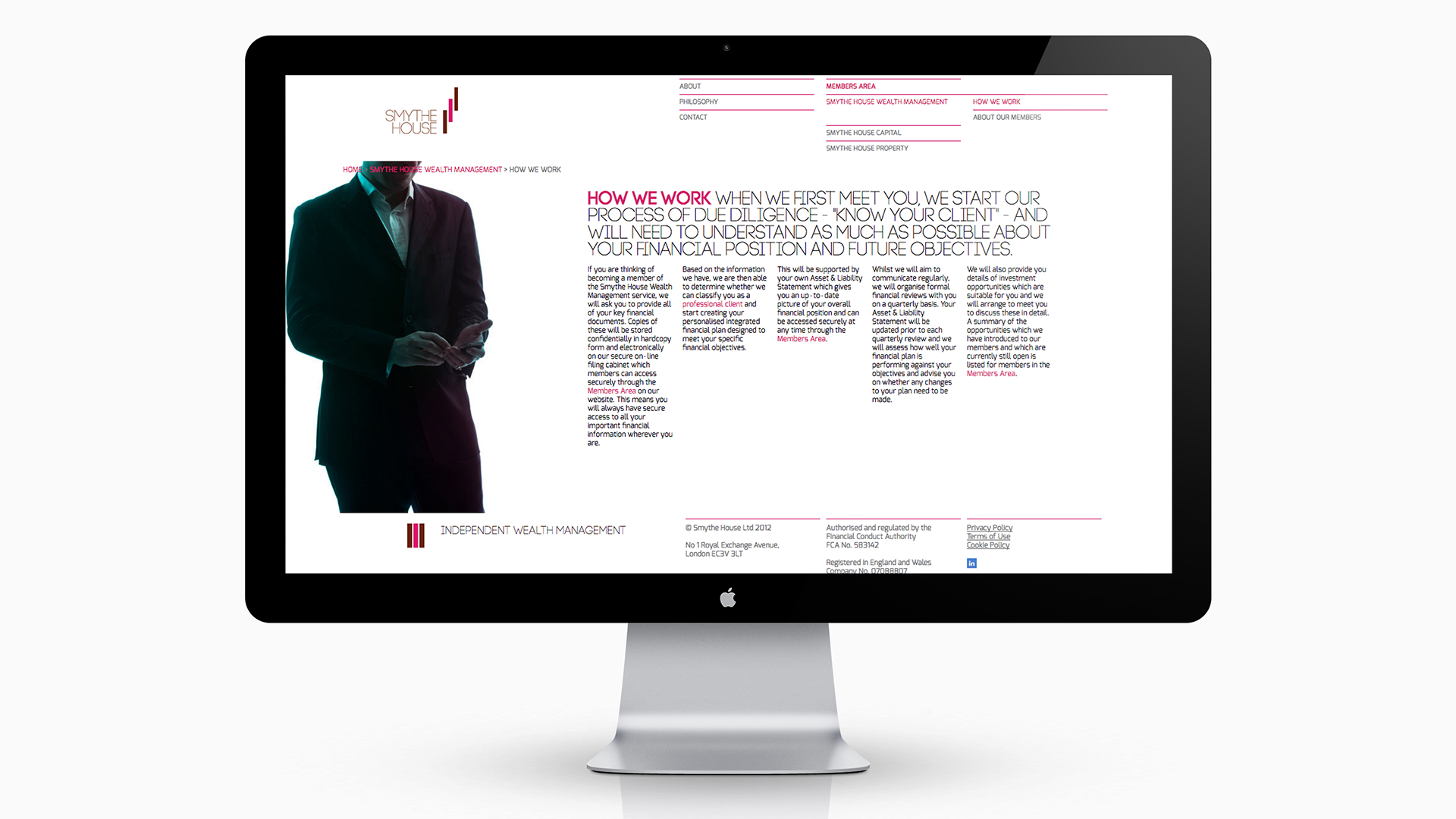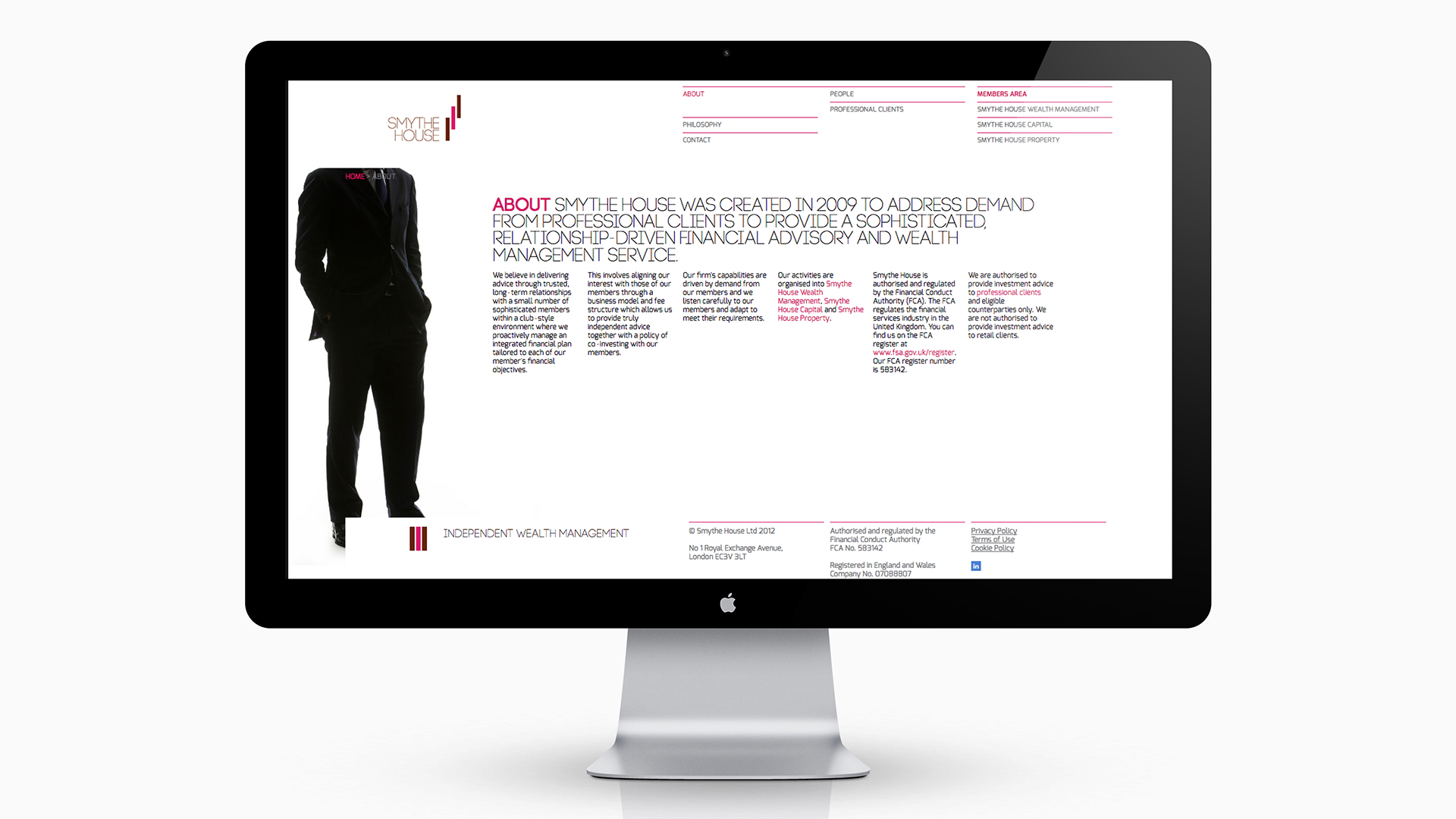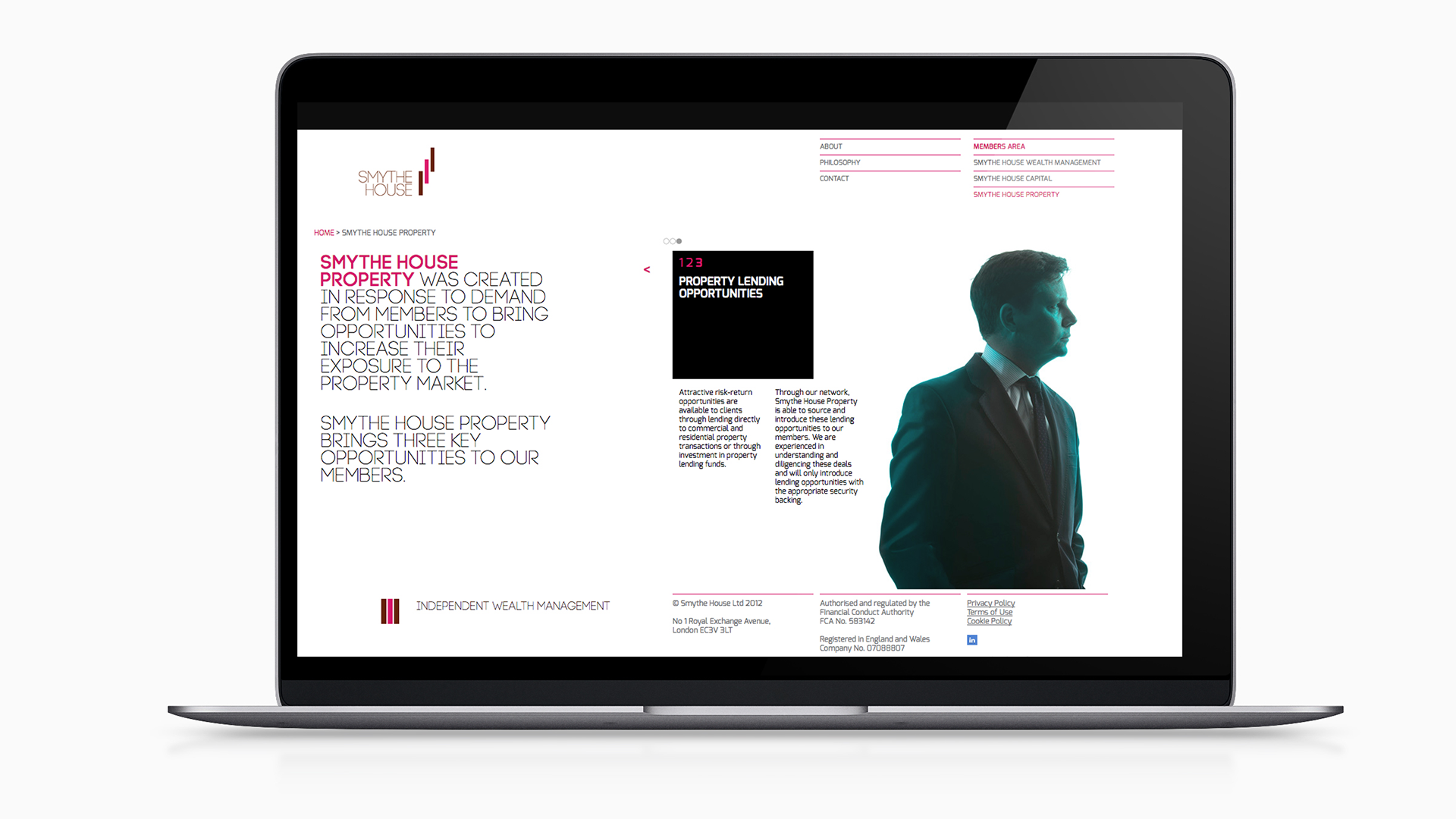 Background
Smythe House is a very interesting company, essentially, Financial "Butlers", if you like, or Financial "Lifestyle Managers" – call it what you will, it's a private members club for individuals with an appropriate net income or net worth.
Both partners, Richard and Ed are experts in their fields in Investment Management and Accountancy respectively and through Smythe House provide a way for members to pool investment resources & opportunities as well as having their finances managed on an individual and practical level.
What was involved
Initially, re-design of the logo and the creation of a new identity system as well as website design and creation.
Whilst a number of options were presented to the client, the end result was essentially an upgrade of their pre-existing logo.
Once that element of the process had been completed, the identity was relatively straightforward and once all stationary and print matters were resolved it was quickly a case of delivering the website.
Personally, I think the key to a good looking website is good images.
SH were based in London and I was able to brief Gary Wallis with exact lighting set-ups so he could do the photoshoot to my specifications and art direction, and as always, Gary duly delivered some great images which form the backbone of the visual impact of the website.
The Design Solution
As mentioned, the job included a re-brand process and website design, whilst I was head of design for
The Refinery.
Whilst the core back-end of the site is WordPress based – this was not simply a modified "theme" but designed from scratch – and was  all designed and delivered in 2012 – meaning that it was not then the case that it was automatically responsive.  Therefore the entire site was designed in 16, 12, 8 and 4 column grids for optimum display on  desktop > laptop > tablet > mobile.
Photography by Gary Wallis
Web Development was by Steve le Roy Harris nourish.je
Smythe House.
Website design, logo design and brand creation.
Image gallery & lightbox